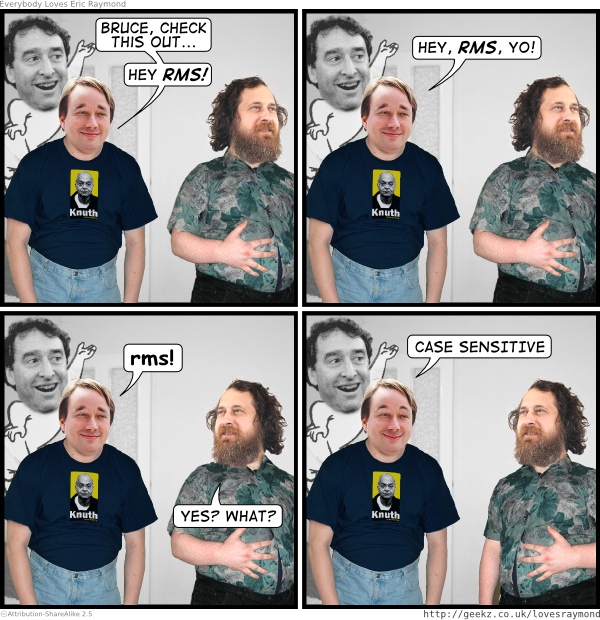 Script credit to Ithika.
ANNOUNCE: New t-shirt design available: Knuth is my homeboy. You can buy over at the ELER Shop. They won't be arriving with us for another couple of weeks, but we'll send them out as soon as they do. More ELER "except me" stock arriving too, so Small, Medium and Large sizes are again available.
As always, the shirts are fairly traded, printed with water based inks and a donation from each sale goes to good causes.