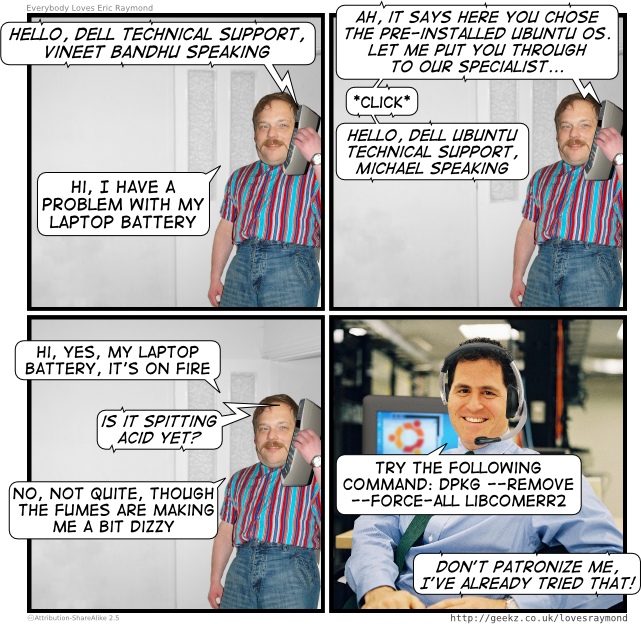 I received this e-mail and thought it might be interesting to the ELER readership. I paraphrase a little:
I am certain you will be surprised to receive this e-mail from me, indeed, I sincerely apologize for the embarrassment this might cause you. However, I wish to state, that it is sincerely necessitated by my present plight and I pray you will readily be of tremendous assistance. I am Mr. JONO BACON, from WOLVERHAMPTON and having consulted with my colleagues and based on the information gathered from the WOLVERHAMPTON chambers of commerce and industry, I have the privilege to request for your assistance to transfer the sum of £5.00 (FIVE ENGLISH POUNDS STERLING) from your account to purchase a ticket for LUG RADIO LIVE 2007.

LUG RADIO LIVE 2007 will commence precisely on the 7th and 8th July 2007 in WOLVERHAMPTON, UNITED KINGDOM which will be hosting AWESOME FOSSY RELATED speakers, only a small percentage of them employed by LARGE FACELESS CORPORATIONS.
I went to Lug Radio Live 2006 and it was great fun. I'm speaking at LRL 2007 about ELER and tribal leadership – come along and say hi. I'll be the scruffily dressed geek with the laptop.