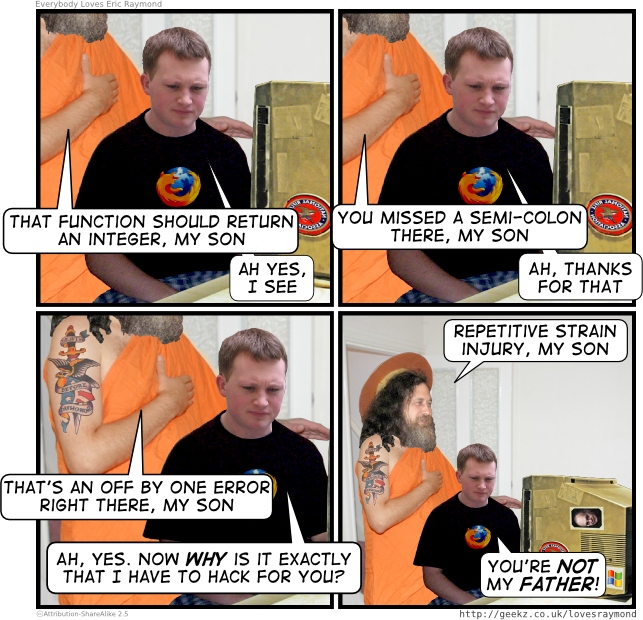 We met Gervase Markham at LUG Radio Live 2006 and he's a superbly nice chap and a great speaker. Image credit (Gervase's body double) to DKR.
Back in January, I promised to donate a tenner to the FSF for "a (genuine) photo of you hugging esr whilst wearing [an eler t-shirt]".
Well, I've had my first claimant, Cathy Mullican! Check out the details at the all new ELER blog, FOSS HOLE.